February 18, 2019 - Position Vacancy at Village of Magdalena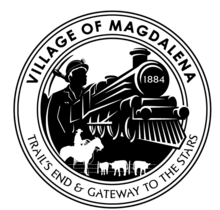 Clerk/Treasurer – Village of Magdalena
The Village of Magdalena is seeking applicants for the position of Village Clerk/Treasurer. The position is eligible for benefits; salary range is $34,986/yr to $46,288/yr.
The Village is requesting applicants to submit a résumé, and application to the Village Mayor.
Additional information about the position, the job description, and application are available at Village Hall or on the Village's website at www.villageofmagdalena.com.
The position will remain open until filled.
Applicants may contact Mayor Richard Rumpf at (575) 854-2261 or by email: mayor@villageofmagdalena.com.